I know I been MIA for a long time. Why? Because kids come into the picture, not one but two at the moment. One being a ever so agreeable toddler and a ever so happy 9 month old. One of the previous statement is true, I will let you be the judge. 😝
Blogging was always something I enjoyed, but sadly to me it was also very time consuming. Since these days my mental health (toddler related) and sleep (baby related) are so very important, thus the reason why I am taking a break from blogging. This is not the end, as the kiddos get older, I will probably find more time and get right back at it.
In the main time, I still do enjoying discovering new restaurant/food to try, and have a found a easier outlet for sharing: my instagram account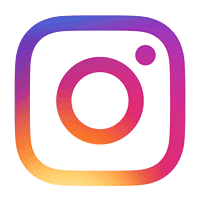 Mysecreteden811
Here you will find all the food I been enjoying and lots of kids related post. So if you have kids and love to eat, feel free to follow me. I will be sharing all the great places I have discovered to entertain the kids, cause let's be honest any good day is a day when the kids are entertained (well behaved).
Lastly, I just wanted to say Thank You for all the support I have received through out the year!! :)